Food and Drink Matters is incredibly proud to present Verder as its selected Specialist Pump Manufacturer of the Month.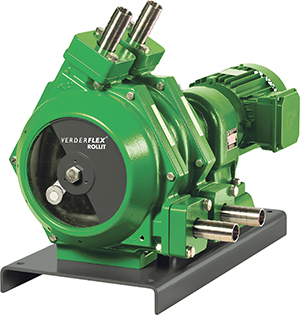 With over 50 years' experience in the industry, Verder are renowned specialists in pumps and pumping solutions. The family run company supplies high quality equipment and cost-effective fluid handling solutions throughout the world to a variety of industries including Water and wastewater, Printing, Chemical, Food and beverage, Construction, Pharmaceutical and many more.
Founded in 1959 by Andre Verder, the organisation started as an entrepreneurial trading company in different industrial and laboratory products. From these humble beginnings Verder grew substantially over the years – now operating worldwide from 27 sites in 20 countries, employing around 1,000 staff with a strong presence in Europe, America, Africa and Asia.
"Innovation and technology have been our leading criteria from day one when selecting products and suppliers," commented Sales Manager, Duncan Brown. "Our exceptional pump technology is very different from anything else on the market as we design our products to tackle specific tasks.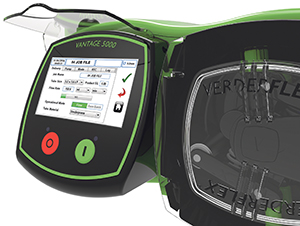 "Our customers benefit from their ease of use allowing for fast, efficient operation, less damage and advanced technology. We put our heart into pumps and ensure each customer is extremely satisfied with the level of service they receive."
New to the ever growing range is the Verderflex Vantage 5000. At the cutting edge of peristaltic pump technology, Vantage 5000 is first in the market with an intuitive touch-screen. The cased tube pump offers superior levels of dosing accuracy, at high discharge pressures exceeding 7 bar (100 psi). Used for water treatment, food flavouring, chemical dosing, pharmaceutical and brewery applications, the system is a gentle pumping solution that has a higher flow than other leading brands and highly accurate stepper controlled dosing.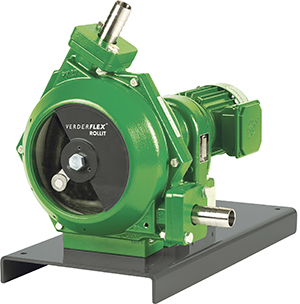 Its features include a state of the art touch screen through which the system is programmed and a USB port which allows for back up giving the user massive security. Easy to set up, the unit requires no manual which is a major step forward in this industry.
The Verderflex Rollit is another notable product in the range. The dry running roller pump is ideal for those who are concerned with contamination. As the pump requires no lubrication, contamination is animated. The intelligent system has high flow rates and is designed to operate at low temperatures. Unlike similar systems, if the Rollit runs dry it will not brake but still run until it is refilled. This saves a great deal of time and money and systems can be costly to fix.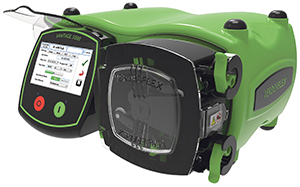 In addition to this quality range, the Verder Service team provides first rate pump repair, maintenance and overhaul services plus end-to-end project management. If you require a chemical dosing or a pumping solution, the Verder Service team can provide consultation, design and drawings, build and installation, commissioning and contract maintenance.
"As we continue to expand," concluded Duncan, "our core aim is to be a successful business which means investing in our growth in both the short and long term. It also means that we care for our customers, employees and suppliers and other business partners as well as for the environment.
"Our focus is to continue to make plans as the market stablishes after the referendum. We believe the world of business won't stop and there will always be a need for people and services. We are confident we will overcome the short term turbulence and continue to provide a great service to our customers."
T 01924 221033
info@remove-this.verder.com
www.verder.com