Food Connextions works with BRC accredited factories across the UK and Europe, helping manufacturers bring products to market using innovative branding and marketing.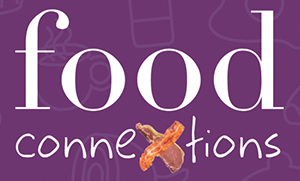 This includes a wide range of products in both chilled and frozen formats, including the company's fastest growing brand The Grumpy Pigs, which is a wide range of cooked bacon products.
After beginning in 2011 as a sourcing company, finding products for its foodservice customer base, in 2018 Food Connextions went into partnership with a European manufacturer. From this, the company began to import cooked bacon into the UK under the Grumpy Pig brand, which was well received and marked the beginning of Food Connextions' exciting journey.
Now, the company supplies foodservice, manufacturing and the sandwich industries with cooked bacon in the UK, Ireland and rest of Europe, and is now looking to move into retail. The Grumpy Pig cooked bacon will also soon be available to buy online.
Following the success of Grumpy Pig, Food Connextions now offers Grumpy Chicken and Grumpy Cow products, premium chicken and burgers which are ideal for foodservice and retail.
Food Connextions also offers a range of sausage and burger products in chilled and frozen formats, and can offer products in Grumpy brands or own label.
For more information on Food Connextions and its range of brands, head to the website or get in touch.
T 01992 307627
sales@foodconnextions.com
www.foodconnextions.com
www.crispybacon.co.uk