Food and Drink Matters is extremely proud to present Service and Calibration Solutions (UK) Ltd as our Packaging and Inspection Calibration Company of the Month.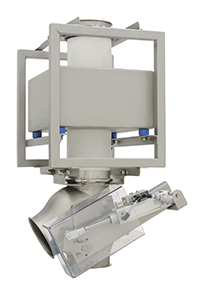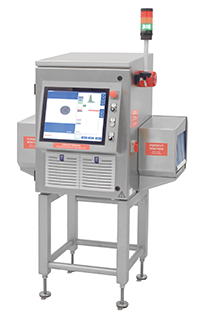 Service and Calibration Solutions (UK) Ltd are renowned for their full-service engineering and applications in the fields of product inspection, X-ray scanning, weighing and materials handling. The company are the UK Agents for Cassel GmbH and Idecon SRL and supply new metal detectors, checkweighers and X-Ray inspection machines. They offer full service and calibration facilities to most makes of Inspection equipment. Older machines can be upgraded or repaired. A long or short-term hire facility is also available.
The business was first set-up in 2011 by Phil Ryder and Barbara Singer with a simple aim; to provide customers with a level of service that is not only the best available, but the best possible. Therefore, the team at Service and Calibration Solutions (UK) Ltd aspire to be seen by their customers as an integral part of their operation, ensuring that all of their products leave them meeting all trading standards requirements.
The Company is situated in Stalybridge, Greater Manchester, where their showroom and engineering departments are based. They also have an office in Northern Ireland, but their services expand throughout the whole of the UK. Additionally, they are also able to trade equipment to overseas markets and can also supply Inspection equipment into various other industries, such as paper, textiles, plastics, footwear, aggregate, wood, rubber and to other trades.
We spoke to Vikki Singer from Service and Calibration Solutions (UK) Ltd about what differentiated the company from other calibration services, to which she explained, "We have very experienced engineers who sell and service the equipment. We endeavour, through site visits, to establish what the customer's requirements are and only provide a quality solution which fits their product. Essentially, we have a proven track record whereby customers trust our recommendations."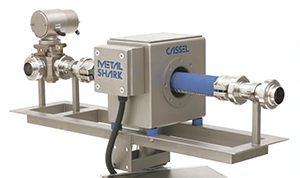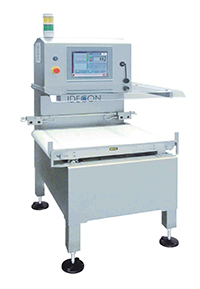 One of the Company's most highly sought after products amongst clients is their Metal Detector Checkweigher Combination. This device is high in speed with up to 450 packs per minute, has a high accuracy display to 0.1 grams, is windows driven, future proofed, high in sensitivity with multi-frequency detection even on metalized films, and more.
The Company has recently sold two X-ray systems in the UK market. X-ray can detect smaller metal contaminants as well as glass, stone and some plastics. The XBD40 offers side on X-ray which can see glass in glass at speeds of up to 400 per minute. A range of reject devices are available to suit product requirements and the machines are easy to operate.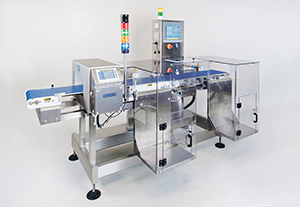 In order to provide their clients with the first rate product range and competitive services that they need, Service and Calibration Solutions (UK) Ltd ensures excellent customer service. Their highly skilled and experienced team are more than happy to provide clients with any support that they may need throughout the operating life of the equipment and beyond. From the preliminary selection through to quotation, commissioning and free after-purchase technical support, you are guaranteed a committed, proficient and personal service from the team at Service and Calibration Solutions (UK) Ltd, who go to great lengths to ensure each client is getting the most out of their equipment.
If you would like to get in contact and find out how their many specialist services can benefit you, then don't hesitate to pick up the phone today. More information can also be found by visiting the website below.
T +44 (0)161 222 6361
www.scsukltd.com