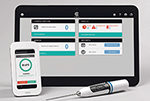 Checkit has partnered with Cambridge City Council to develop its next generation Cloud-based food safety management system.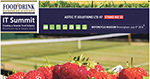 It's that time of year again when Wimbledon tennis will soon be in full swing, and Food & Drink Business Europe hosts the Food & Drink IT Summit – the main event for food and beverage companies interested in improving their business through data, IT and software.

Here at Food and Drink Matters we are pleased to announce that MyThyme Solutions has been selected as our highly regarded Company of the Month.