Eat My Logo have set out on a mission to bring branding into the world of food and drink, giving their clients the ability to provide their tasty, branded products to customers, generating further revenues.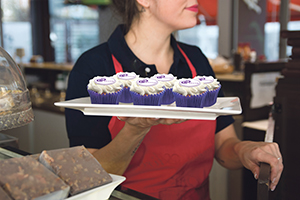 The Lancashire bakery specialises in irresistible fully finished cake, biscuit and chocolate products, branded with a logo or message. They also provide toppers for desserts, cakes and cocktails, allowing chefs and mixologists to add decorative branding to their own creations.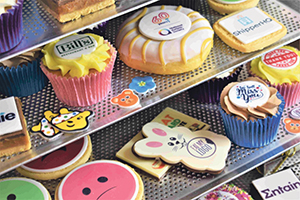 Catering, foodservice and hospitality businesses are now utilising logo branded products as part of their offerings to clients. Popular uses include corporate catering for events and celebrations as well as branded food and drink offerings within restaurants and bars.
Catering businesses around the UK have been searching for a nationwide supplier of branded cupcakes, biscuits and decorative logo toppers. Eat My Logo fit the bill perfectly, with their range of fully finished products being delivered ready for use. For catering businesses, this has opened up the option for them to sell branded treats as part of their catering packages, generating further revenues.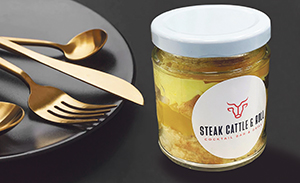 For restaurants looking to widen their reach, offering Eat My Logo's social media friendly options have helped get punters through the door. Cake Jars did the trick for executive Chef Dennis Waller, of Steak Cattle & Roll, who noted, "Branded cake jars have made life easier for waiting staff as the product is ready to serve. All round a great product and sells well in my restaurants in Glasgow." Steak Cattle and Roll have enjoyed increased social media interaction as a result of their use of logo branded food options.
Find out more about Eat My Logo here:
T 01772 273137
catering@eatmylogo.co.uk
www.eatmylogo.catering